Arnaud de La Fortelle's home page

version française

Position
I was in Ph.D. from september 1997 to november 2000 in applied mathematical field under the responsibility of the École nationale des ponts et chaussées. I am working at I.N.R.I.A. within the MEVAL project. My research is on the asymptotic behavior of large stochastic systems and the tools to analyse it (e.g. large deviations and thermodynamic limit).


The previous results open several direction of research. From a theoretical point of vue, it is now clear that there exists a link between large deviations and Martin boundary, i.e. harmonic functions. Therefore, one direction would be to study instable (transient) behavior. A second direction would be to generalize the method developped for polling systems in order to include many other network models: we think it is possible to reach a result for homogeneous random walk with boundaries in dimension N.

From a more practical point of vue, we are studying the application of large deviations to several models of networks (polling, Jackson...) or protocols ( bandwidth sharing). These applications are intersting since they would allow to measure the performance of complex systems for which very few information is available by now. For stable systems, we analyse the behavior of the tail of the stationnary distribution, which turns to a difficult optimisation problem in a space of trajectories where there are discontinuities. This problem has been solved only for small dimensions (less than 3).

In addition, we are also applying probabilistic tools, i.e. thermodynamic limits, mean field... to the analysis of bandwidth sharing. We are also trying to combine both tools in order to analyse performance (using large deviations) for large systems (using thermodynamic limit).


I defended my Ph.D. dissertation in november 2000 at the École nationale des ponts et chaussées. The title is Contribution à la théorie des grandes déviations et applications. Since then, my work adress the avove topics. Since 2003 I also work with the IMARA team. I do some scientific research in link with my speciality and I am project manager.





Formation

Addresses
Postal Address : INRIA-Rocquencourt, 78153 Le Chesnay Cedex, France
Email :
Arnaud.De_La_Fortelle@inria.fr
Tel : (33) 01 39 63 53 85
Fax : (33) 01 39 63 56 84

Hobbies
I like playing sport and hiking, and I incite you to travel :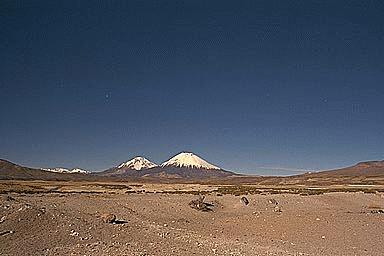 Bolivia's altiplano
---
Some useful links :
---
Please send all remarks to: Arnaud.De_La_Fortelle@inria.fr


Last modified